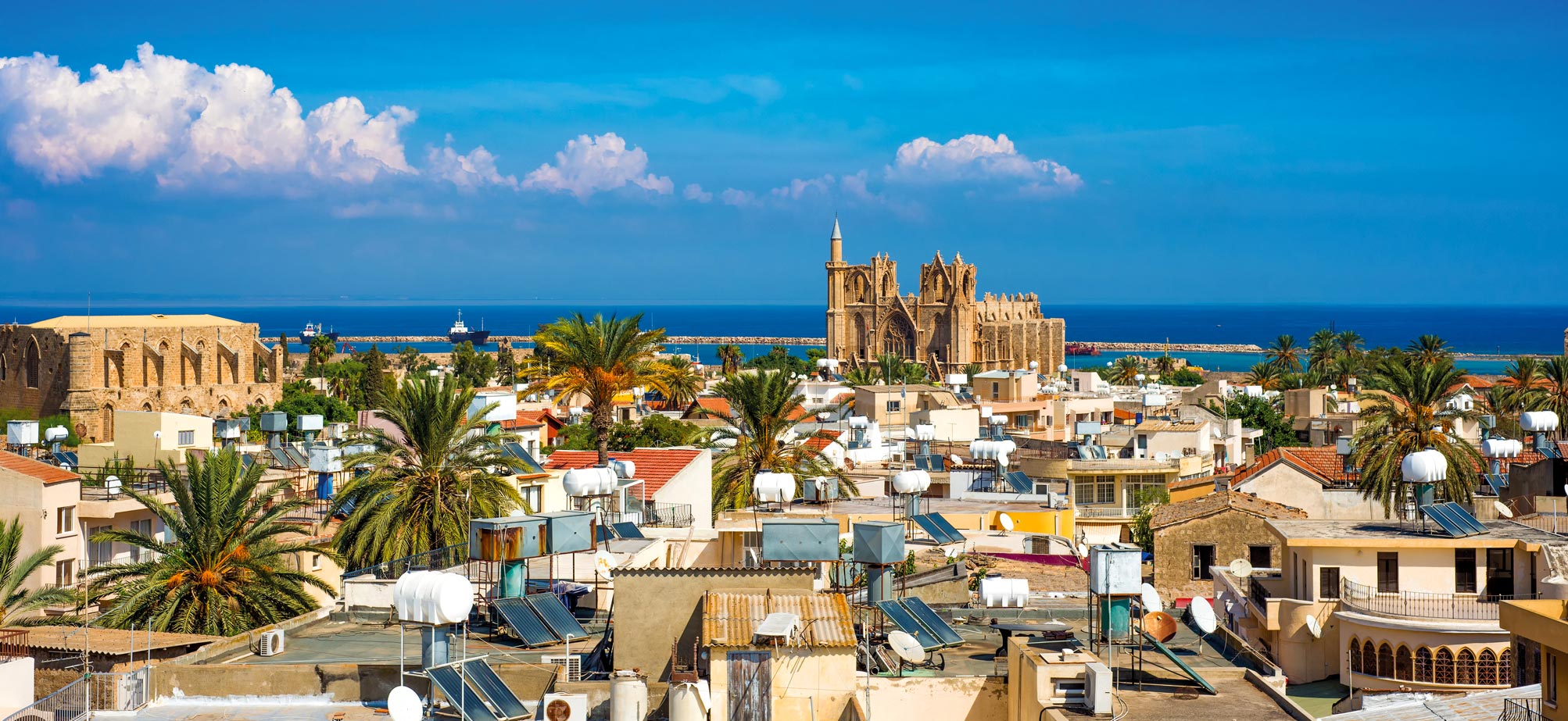 Beaches in North Cyprus
North cyprus is blessed with miles and miles of glorious sandy beaches, some of which are very popular with the locals, especially at weekends. North Cyprus holidays are perfect if you are a beach lover. These well used seaside stretches of sand tend to be near to the coastal centers of population such as Famagusta and Kyrenia, so if you want a quite day by the crystal clear waters of the Mediterranean it's best to head for the Karpaz Peninsular, where there vast areas of quiet sandy shores where you can while away the beautiful hot summer days. Northern Cyprus is perfect destination for a beach holiday.
Take your own chairs, umbrellas, and of course a picnic; and why not take a barbecue tray, with some charcoal, kindling wood and seftali, kofte and lamb chops from the butcher. Perhaps you prefer a fresh sea bass or bream on the grill tray, a taste of the sea by the sea. A typical fresh Cyprus salad, crusty fresh bread and a crisp glass of wine will make your picnic complete. As the sun sets in the west, your final dip in the sea will cool you down for the journey home, or back to the hotel, but please leave the beach clean; collect your own food packing, bottles and un-consumed food, plus any other litter you may spot and dispose of it at sensibly home or in litter bins. Loggerhead and Green turtles, both endangered species, nest and lay their eggs on up to forty six North Cyprus beaches between late May and August each year, and litter or barbecue residue is dangerous for them. So please keep our beaches clean for turtles sake.
In the Kyrenia area, there are number of public beaches that have been adopted by Beach Clubs and Hotels. These venues tend to impose charges on visitors, especially for the use of sun beds and beach umbrellas, but you can be guaranteed a clean and secure beach for you and the family to enjoy. Try Acapulco Hotel or Vogue Beach Club, both located on the Esentepe road in the Catalkoy area; on the beach at Lapta is the Sunset Club, Alsancak has Mosquito and Escape Beach, plus the Denizkizi Hotel where there are stunning views across the bay.
At Karaoglanoglu there are two public beaches which are free to use and are kept clean by the Local Municipality. Firstly, you might want to spend a glorious carefree day on the beach in the Kervansaray area of the expanding village. Toilets changing rooms and showers have recently been added, as has a refreshment bar. The area also features a good selection of bars and restaurants; try the Kervan Pizza Garden located on the cliff top overlooking the bay, where the food is excellent, prices affordable and from the terraced garden, the sunset can be absolutely stunning. In the centre of the village, turn right traveling west towards the Silver Waves Hotel. Here you will find a beach side bar and restaurant, ample car parking and a public beach, which only ever seems to be used by local fishermen hauling up their little boats and mending their nets. This is an ideal spot, although as you enter the crystal clear water, there is some shingle to negotiate before you reach swimming depth.
Another excellent beach in North Cyprus is at Karsiyaka further to the west of Kyrenia, which as been adopted by a group of locals, including the local junior soccer team, who meet on the beach for regular 'clean up' sessions, especially on Mondays! There is a beach bar selling local dishes, snacks and drinks, and the owner will make a charge for the use of this furniture, so take your own for a cheap day on the beach in wonderful Northern Cyprus.
Beach Holidays in North Cyprus