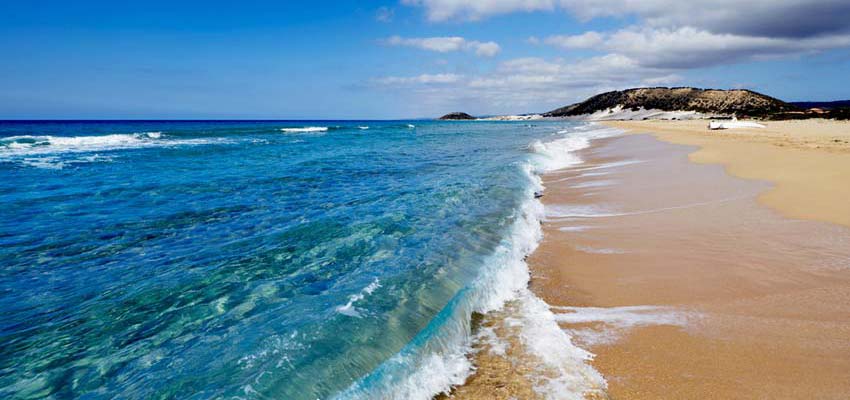 When to Visit Northern Cyprus
Holidays in North Cyprus can be taken any time of the year, spring, summer autumn or winter and each of these seasons has its own advantages. Each season too has its own followers, its own regular visitors who turn up year after year. North Cyprus hotels offer their best bargains away from the high season and prices are at their most competitive in winter but remain good value in the spring and autumn.
December, January and February, the winter months are generally mild in North Cyprus so it is a great time to hire a mountain bike and go out riding in the hills. There are many walking trails in the Kyrenia Mountains and winter is a great time to explore them, especially as the flowers make a very early appearance in North Cyprus. Car hire rates are at their lowest too and the roads are generally quieter so it is a great opportunity to get out sightseeing in a hire car.
March, April and May herald the spring months when temperatures rise steadily. The wild flowers in the countryside are at their very best and there is a whole succession of wild orchids to see as well as the famous Cyprus black tulip and a host of other wild flowers. It is still a time for activities and not too hot in the early part for jogging or serious exercise training for athletes. Serious sunbathing is back on the agenda, especially towards the end.
The high season, June, July and August is hot. This is the time for relaxing, swimming, taking in plenty of cold drinks from the pool bar and dining out late into the warm evenings. It is the busiest time of the year.
The autumn months, September, October and November are generally warm months, hot still and too hot in the early part for any strenuous activities, except for swimming and water sports. As it cools gently through October the best of all worlds opens up, it is still warm enough for sunbathing and swimming but not too hot for any number of other activities.
You can take North Cyprus holidays at any time of the year...