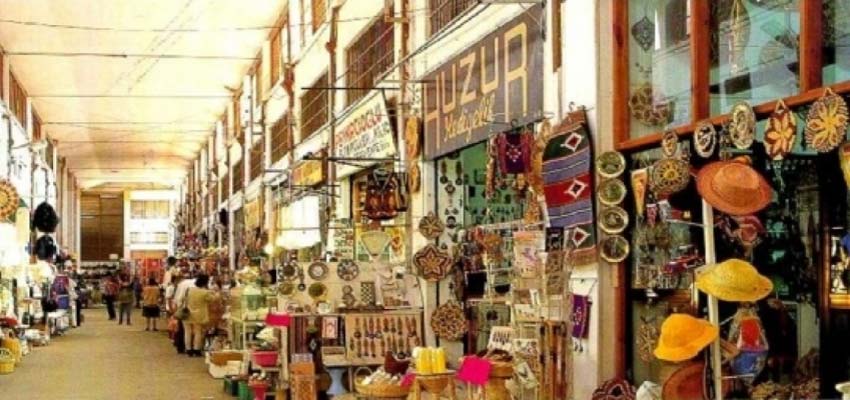 Shopping in North Cyprus
The quality and life style of people has improved with time as with the advent of foreign investors the verity of goods available to the public has dramatically increased resulting in a more focused shopping trend in the general population. This is an indication that when there is a settlement the market will be wide open for more improvement.
The best stocked venues for shopping are Kyrenia and Nicosia where you can find most goods at very reasonable With Nicosia being slightly cheaper and Kyrenia more expensive being a center to the tourists.
Copied designer clothes name brands can be cheaply bought the price depending on the material used and workmanship. There are professional tailors and shoe makers who follow the latest fashions in the designers world and produce hand made products second to none.
Jewellery & Silver
Jewellery designing as in main land Turkey is a very professional in Northern Cyprus with the same high standards as the leading names in this craft.With a huge selection of gold from 14 to 24 carats and silver one can always find a piece of jewellery big or small for all occasions.
Open Markets
The ease of buying all sorts of products under the same roof or rather the same patch of sky has given raise to the open market system. These diverse markets are held on certain days in all major towns of north cyprus such as Kyrenia, Nicosia, Fmagusta and Guzelyurt and one can find all necessities from daily fresh vegetables to garments and shoes.
The novelty of these markets is that not only can the producer bring the products directly to the customer but the customers can buy them directly from them at cut down prices.this factor of reduced prices is what attracts not only the locals but also tourists who are holidaying in northern cyprus.
The atmosphere of the open market resembles more to a fair than a market with stall owners displaying there wares which can be fresh vegetables,handicrafts or garments in a colorful way giving an eyeful to elders and children alike.
Gift Shops
There are many good gift shops in North Cyprus. You will find great selection of gifts to buy for your friends, family or someone special.
Golf Shop
The new Korineum Golf & Country Club houses a shop for golfers where they can buy most of the famous brand names in golf products available. Professionals are present to assist you, weather a first timer or a professional in choosing the product best suited to your requirements.The shop can also clothe you in the most up to date fashion for the golfers prestige with designer brands an added facility for the members is that they can hire golf equipment on a day to day basis.
Newspapers & Magazines
Most UK newspapers and tabloids can be bought in almost all well stocked super markets of north Cyprus. Local english weekly newspaper is Cyprus Today which is print on every saturday. A wide verity of famous fashion, diy, magazines etc are also available which are either in english language or the Turkish language version.