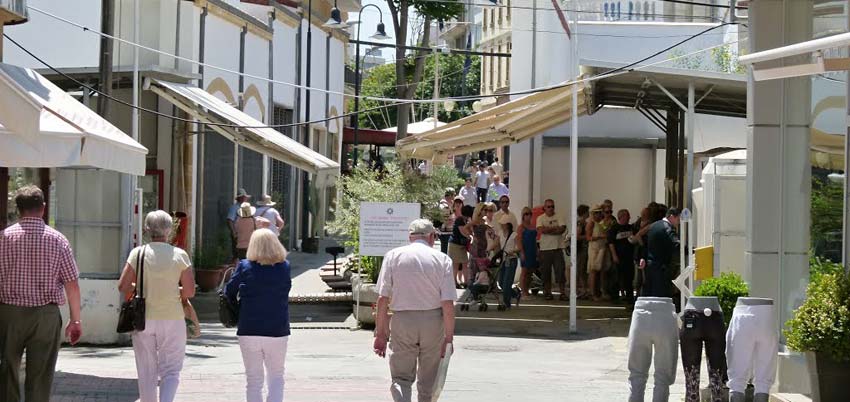 Border Crossing to North Cyprus
Yes, you can cross the border from South to the North Cyprus or from North to the South. Border crossing from the South to North Cyprus and return has become very relaxed since the opening of the border in 2004 and since the south has entered the EU there are no visa requirment for travellers from the european community. We can arrange flights into larnaca and then arrange your transfers to the Northern Cyprus at very economical rates.
All that is require for the border crossing is a valid passport there are three border crossing points two in Lefkosa or Nicosia called Ledra Palace and Metehan and one in Famagusta Known as the 2.5 Mile check point.The Metehan and 2.5 Mile check points can be accessed by car but the Ledra Palace crossing is for pedestrian crossings only.
There are restrictions on the amount of tobacco or spirits carried over the border from the north to south due to exsice and customs regulations the legal amounts allowed per person are as follows.
0.5 Liter of Spirits
Two Packets of cigarettes
1 bottle of wine
Another point to be taken into consideration for persons who have bought or are buying property is not to bring any papers pertaing to property if you are landing or taking off from the southern airports.
Crossing the border in a car rental
The broder can be crossed by hire cars from the south of Cyprus with prior permission of the rental company as it requires an extra charge for the insurance to cover you in the north, cars hired in North Cyprus are cheaper but can not cross the border to the south. So it is recommended that the best thing to do is to arrange your transfer from the south to the north and hire your car in North Cyprus. Please note that most of the car hire companies in South Cyprus do not give permission for their car to be taken to the north. The borders can also be crossed by all private cars.