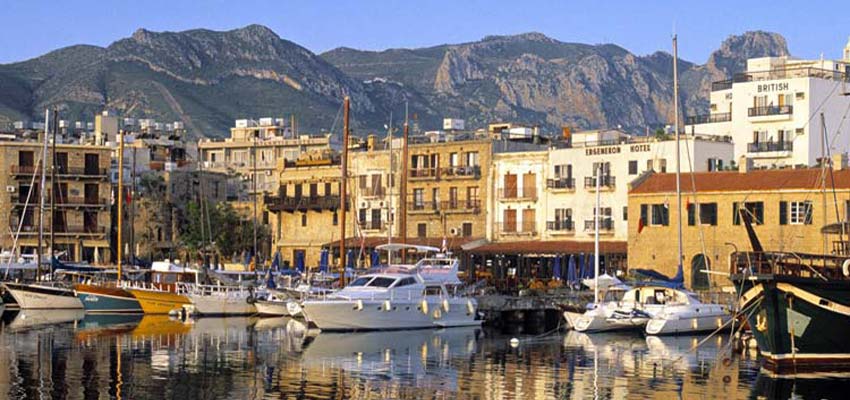 Places to Visit in North Cyprus
North Cyprus has numerous unique sites to visit. We have listed some of the most popular historical sites those worth visiting when you are in North Cyprus.
Places to see in Kyrenia
Some of the remarkable places of interest in Kyrenia include the Kyrenia Castle, Kyrenia Harbour, St. Hilarion Castle and Bellapais Monastery.
Places to see in Famagusta
Famagusta is full on history. Best places to visit in Famagusta include Karpas Peninsula, Salamis Ruins, Lala Mustafa Pasha Mosque (St Nicholas Cathedral), Othello's Tower (The Citadel) and Venetian Palace.
Places to see in Nicosia
The capital of Cyprus boasts some impressive architecture from the Roman, Venetian, Byzantine and Ottoman period. Some of the places to see in Nicosia include Buyuk Hamam (Great Turkish Bath), Bedestan (St Nicholas Church), Kyrenia Gate, Buyuk Han (The Great Inn) and Selimiye Mosque (St Sophia Cathedral).
Places to see in Guzelyurt
Guzelyurt is mainly rich in agricultural products. Places of Interest Around Guzelyurt include St Mamas Monastery & Icon Museum, Guzelyurt Museum of Nature & Archaeology and Ayios Georgios Maronite Church.
Places to see in Karpas
Apostolos Andreas Monastery at the most northern tips of Cyprus island, Ayia Marina, Ancient Statues and Vikla Fortress, Panaya Kanakaria Church and Ayios Thrysos Church are some of the places to visit around Karpas Peninsula.
Places to see in Lefke
Soli and Vouni Palaces are the two main sites to visit in Lefke.