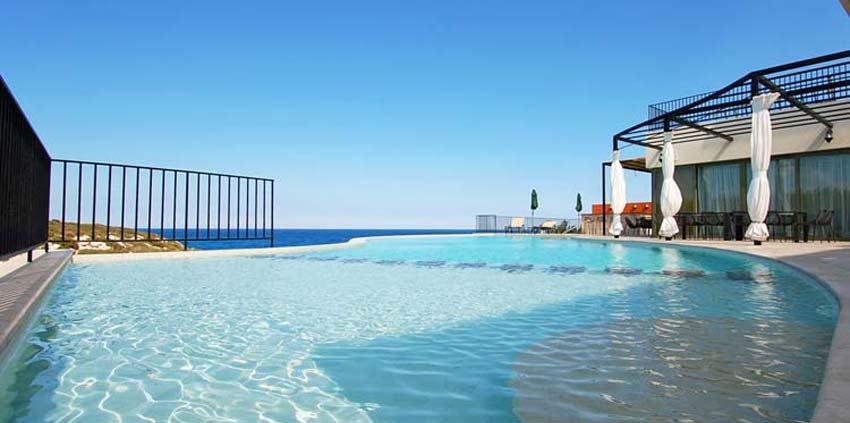 Residency in North Cyprus
There are many foreigners who are in the process of purchasing holiday homes or retirement homes in North Cyprus. A question that comes to the mind of all of them is 'what do I need to do to become a resident of North Cyprus?' Here is what you have to do to get residency. Read the legal point of view below:
EU regulations are not applied in North Cyprus so EU citizens will still have to follow the same residency procedure that other nationals follow. EU citizens do not have an automatic right to reside in North Cyprus, but when they enter North Cyprus they are automatically given a three months visa. However this visa does not function as a work permit. If the three months are exceeded, penalties will be applied and it is easy to receive another 3 months visa by going abroad for even less than a day, which is usually Turkey, for those who go through this procedure. The South of Cyprus does not count as leaving North Cyprus. Many people do not stay in the North Cyprus for longer than 3 month period at any given time, so they do not need to apply for residency. For those people, however, who wish to stay in North Cyprus for more than 3 months at a time, a residency permit must be obtained. To obtain this, the local police station's immigration department should be your first stop. You will need to produce to the police the following documents: 1) Passport original and photocopy 2) If you have the title deeds to property in your name, the title deeds (original) and photocopy. If you have purchased under contract of sale, but have not yet received the title deeds to property, the contract 01 sale (original) and photocopy. If you are living in a rented accommodation the rent agreement (original) and photocopy. 4) A letter from your local village chief (muhtar as they are known in TUrkish) to say that you reside in his/her village. This letter is called Ikametgah Belgesi in Turkish. You can usually find your muhtar in the center of the village where you live near the local municipality (belediye) building. 5) Bank documents showing that you have a TRCN bank account which has sufficient funds or a regular income to enable you to support yourself in the TRNC without working. 6) 2 passport photographs 7) 6 YTL stamps. The police then will refer you to the Nicosia city hospital, or now there are some private clinics which can also carry out this job, for a health test. The test will check infectious diseases such as HIV, hepatitis and TB and will involve a blood test and a lung x-ray. After the health test, you can notify the police and after a 21 day period, you will be sent to the Immigration Office in Nicosia for the residency permit to be stamped in your passport. It is important to note that residency permit only entitles you to live in North Cyprus. It does not give you the permission to work or to set up a business in North Cyprus. To do these things you will need either a work permit or a permit to set up a business.
The residency permit is valid for a period of 1 year. It must be renewed every year by following the same procedure, but you will not be asked to repeat the hospital check. Children under the age of 18 years do not require residency permits. This is only applicable to adults. Therefore, families moving to the TRNC only need to apply for residency for the adult members of the family. Non-citizens who give birth to a child in the TRNC will need to notify the Embassy or Consulate of their country of origin of the birth of the child and once this has been done and a letter to this effect has been obtained from the Embassy or Consulate. They will need to apply to the District Office (Kaymakamlik) in the area in which you live to register the child's birth. Becoming a citizen of North Cyprus is more complex. Citizenship is granted to all persons whose mother or father is a Turkish Cypriot or to those married to a Turkish Cypriot. At the moment, there is a new law in parliament to allow foreign nationals to become citizens of North Cyprus after 10 years of residence in North Cyprus.