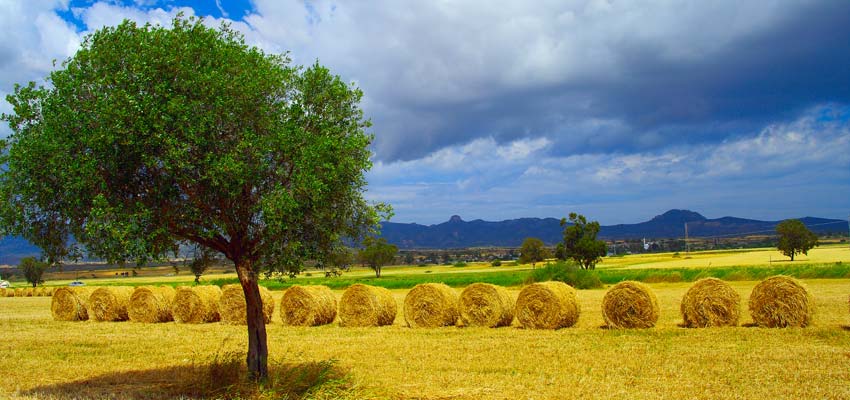 North Cyprus Villages
North Cyprus has tranquil villages. North Cyprus villages are both peaceful and safe places to visit, and enables visitors to have a peaceful and relaxing time, whilst experiencing the warm and friendly hospitality of the Cypriot people.
Visitors enjoying a holiday to North Cyprus have plenty of attractions to keep them engaged but there is one village in particular in Northern Cyprus which should not be missed, Karaman. It is perched high in the mountains and not included in the usual coach tours on offer. Individually and uniquely restored houses and mills, a beautiful white church, gardens overflowing with yellow osteospermums, bougainvillaea lighting every corner and Judas trees blushing deep red in spring, it is a picturesque village plucked straight from the English countryside. You will see nothing else quite like this on any holiday to Cyprus.
Even before the partition in 1974, Karaman, or Karmi as it was then called, was in a state of decay. The houses had mud roofs and no proper water supply. The bright lights of Kyrenia had much more to offer the youngsters and the village was dying day by day. After partition the village was effectively deserted.
Recognising the potential of this village to tourism, a ministerial decision was made to offer the tumbledown buildings to foreigners on long term leases. In 1983 the control of the village was handed to the Ministry of Tourism who then took an important step in modernising the infrastructure, roads, electricity and water. Standards were set for renovation which kept to traditional methods, no solar panels and on view roof water tanks had not to be elevated beyond 60cm.
The Latin church with its connection to the Carmelites, hence the original name of Karmi, too was in a serious state of disrepair, the chandelier was missing as well as doors and windows. This too has been lovingly restored and it now graces the village square.
Today the village has 167 renovated houses, four pub/restaurants, an art gallery and a grocers shop. Arriving through Edremit, you enter the village along St Hilarion Road to reach the small car park in the village square. Head up Geranium Walk footpath to join Pool Road. On the corner is a beautifully restored mill and a little further up is the mill pond. Return to the car park and head out west along the Ilgaz Road, look for and descend the Poppy Steps then return by the first road, Citrus Road, or the second, Cypress Road to complete your tour of this beautiful village.